Springing in the Top 10 Mobile Game Releases of May are some of the most anticipated titles of this year before the turn of the summer. All of these games deserve attention for different reasons, from fantastic visuals and seemingly endless content found within Ni No Kuni: Cross Worlds to exciting throwback smackdown action in Streets of Rage 4.
#10 Vampire Idle
Vampire Idle is a free-to-play idle RPG with the objective of upgrading your character as he or she desperately attempts to survive an onslaught of enemies. As many idle games go, it is addicting due to the accumulation of in-game currency used for equipment and skills. The more your Vampire is upgraded, the better it can perform with colorful moves and attractive skill effects. Overall, the gameplay lacks in graphics but the attacks are the best part of watching your character battle. Their strength, of course, will depend on how your Vampire is managed.
#9 Every Farm
Every Farm is a relaxing multiplayer farm builder game that brings real-world agriculture systems into the mobile world. There is more to this farm builder than replanting crops, placing structures and tending to animals, but you can also manage mills, restaurants and factories with other town-keepers. There is also a storyline concerning the lives of adorable villagers as they enjoy the luxury of the town you create with hundreds of decoration options to choose from. Another interesting aspect to Every Farm is its connection to NFTs. More information on the FLERO token can be found on the game's website.
#8 Dino Clash: Tribal War
Dino Clash: Tribal War is a silly free-to-play mobile RPG with the objective of maintaining caveman armies. Players must merge soldiers to make them stronger as they face the opponent's troops. There are also 34 unique primitive warriors with amazing abilities. That's not all- dinosaur bosses are part of the mix, and are necessary to defeat in order to acquire unique talents. Good news for dinosaur fans- there are 17 dinosaurs from the Jurassic period. With plenty of content to explore over 500 stages, Dino Clash is a charming and easy to pick up game that can be quite addicting as the game progresses and your army grows. 
#7 Three Kingdoms: Legends of War
Three Kingdoms: Legends of War is a massively popular free-to-play RPG mobile game in South Korea that is now available in North America for iOS and Android devices. There are over 80 legendary heroes to unlock and bring into the battle. The leveling system is simple to get the hang of and materials are easy to get. The semi anime/ semi- photorealistic style visuals are stunning, especially in the heat of battle which shows tons of movement combinations. The game is entertaining, especially with its auto-play functions in many of its gameplay modes.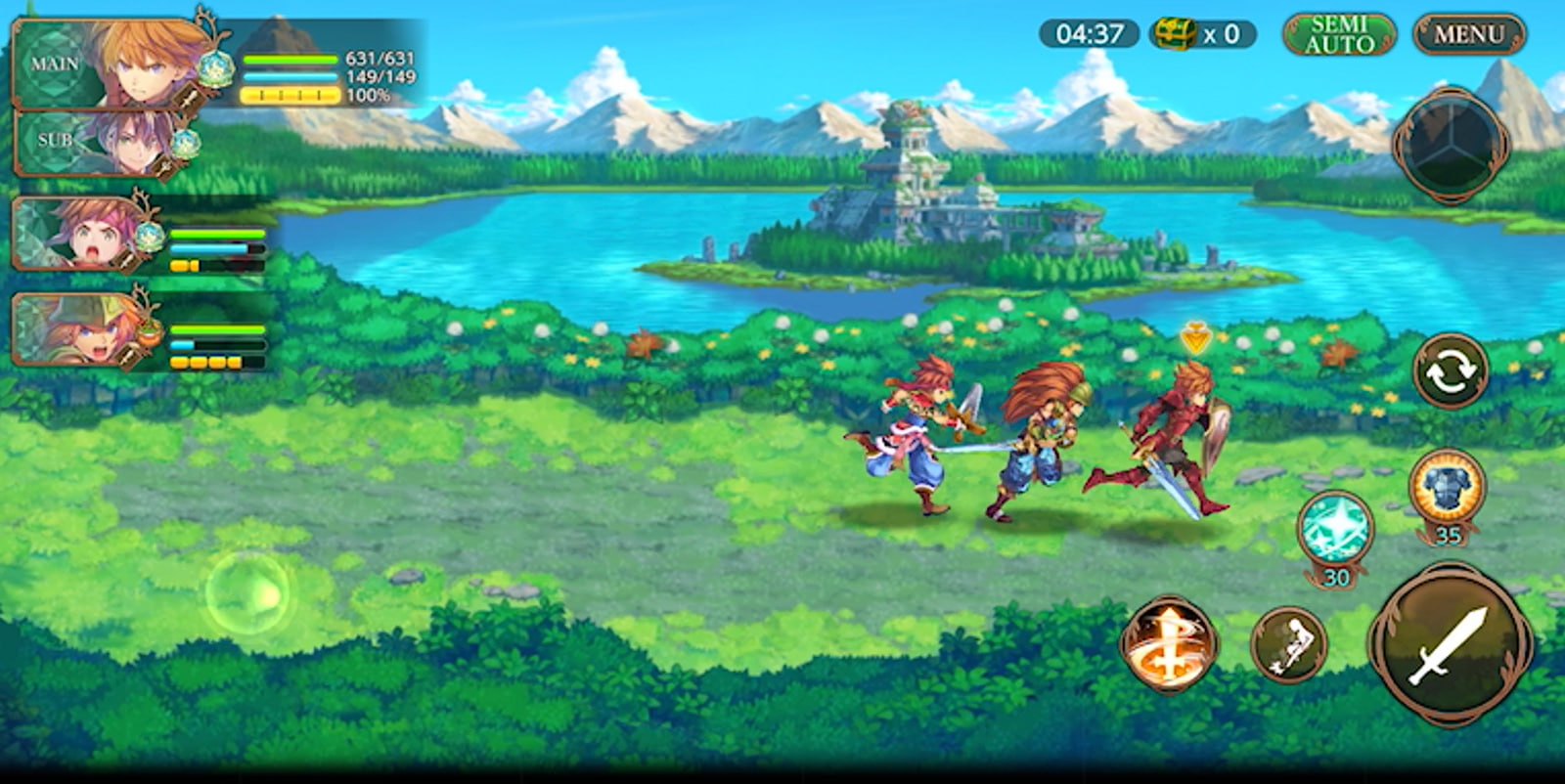 #6 Echoes of Mana
Echoes of Mana is a solid gacha action RPG that introduces players to the Mana series of games. Combat is very fun, with the only downfall being party management. During battles, players can switch between active and inactive party members at any time but can't command them in battle. As for the storyline, it does not call for much connectivity since the player character does not know what each memory contains until they arrive at it. This is a way to show off experiences from the existing series. There is a single-player story and a variety of optional quests and even a co-op multiplayer mode. Gameplay is fun and exciting and is an overall great mobile action RPG.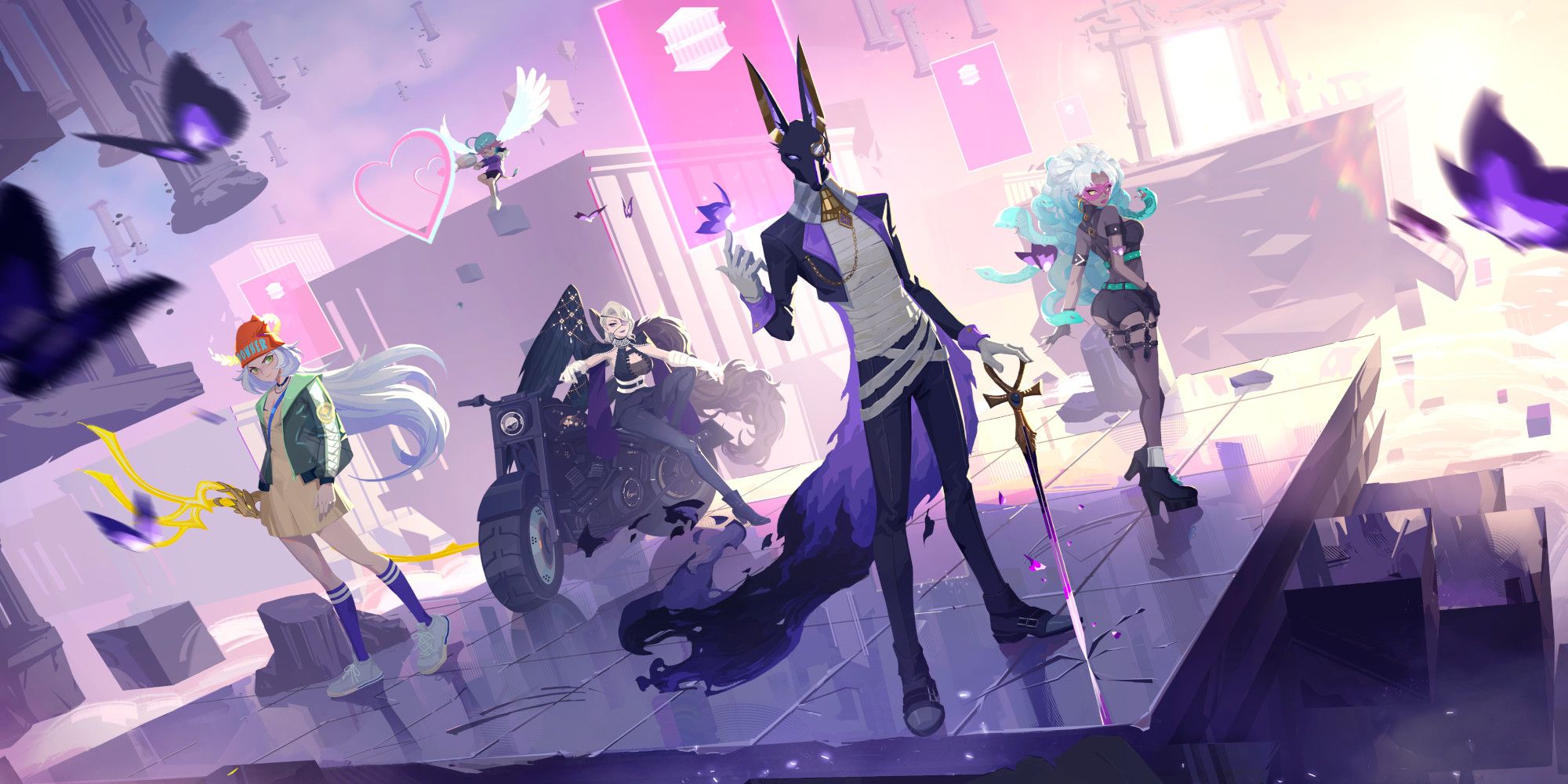 #5 Dislyte
Dislyte is another gacha RPG game that interestingly centers on a punk EDM vibe. The main characters are EDM musicians, due to the premise that Miracles have awakened the chaotic Miramon, elder god of mayhem and destruction. People sensitive to them absorbed the Miracle's powers and now have the powers of famous gods, deities and mythological beasts. The music in the game is also an EDM/ hip-hop inspired soundtrack that adds to the city/club themed aesthetic of the battlegrounds. More on the music aspect, Dislyte even has a rhythm game within it. Overall, Dislyte is flashy and adds a fresh twist to the fantasy RPG genre despite minimal and lackluster storytelling. 
#4 Apex Legends Mobile
Apex Legends Mobile is the mobile version of its console/PC predecessor, with many differences as well as similarities to the popular battle royale hero shooter game. It isn't cross-platform, and doesn't currently have full controller support. Gameplay is smooth, though adjusting to the touch controls is a lot to get used to, especially if you are not used to mobile FPS/TPS shooter games. The interface can feel crowded, but makes up for it by providing an interchangeable first-person and third-person view. Bottomline, as far as mobile battle royale FPS/TPS games go, Apex Legends Mobile is very put together and is almost better than the original.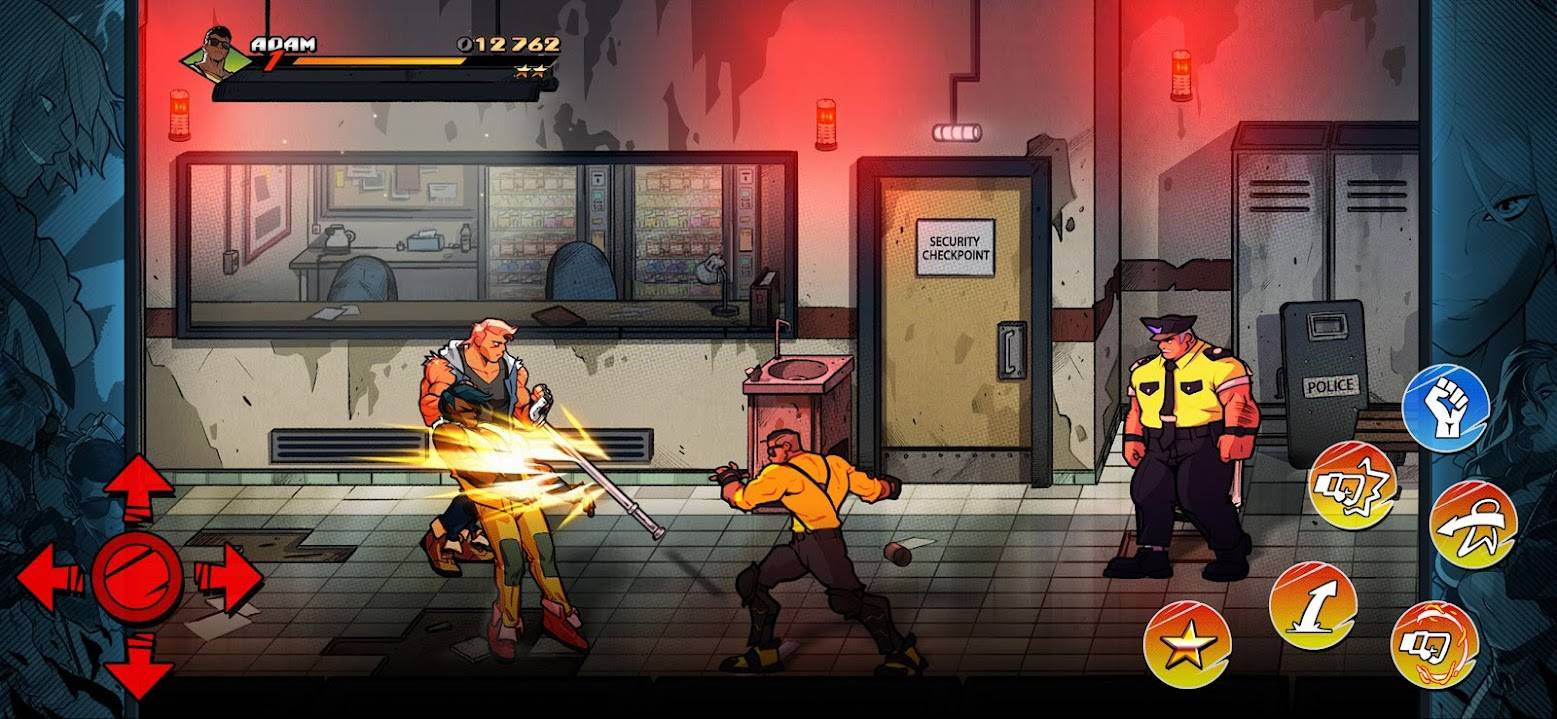 #3 Streets of Rage 4
Streets of Rage 4 brings SEGA's classic side-scrolling beat-em up series to mobile. The retro feel is there, combined with fresh vibrant redesigns and fluidly animated background features such as flickering neon signs. Though the game does cost about $9, it is a steal compared to other platform versions. The story mode has gorgeous visuals across its cut scenes and animations. The story mode also brings life to each of the characters who have unique abilities, unlockables and more. The controls on screen can be adjusted with one downfall being the stuck joystick. If this gets in the way, Streets of Rage 4 is also compatible with controllers. Overall, the game sticks to its roots but is still redone with fresh content and smooth gameplay with loads of action.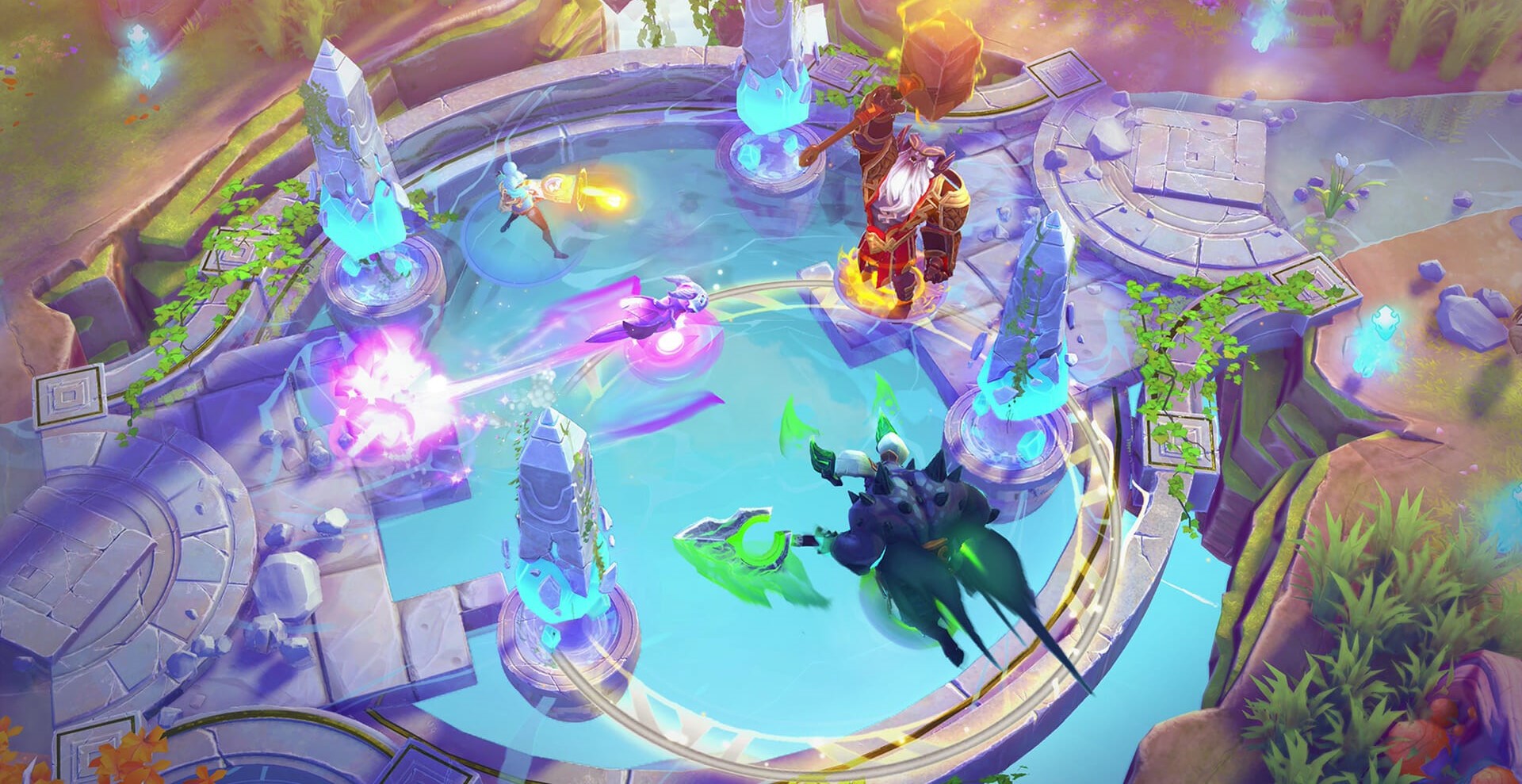 #2 Catalyst Black
Catalyst Black is a beautiful team-based arena battleground shooter. Graphics are detailed, packed with color and visuals that make wandering through grass and visiting ruins throughout the map enjoyable. The game focuses on teamwork, and pioneers on making joining your friends' matches quick without much wait before joining the heat of battle. There are a ton of loadout combinations to create, with a range of customizable and upgradable weapons, gear, abilities and of course the mythical primal beasts that your character can transform into and change the tide of the battle. Catalyst Black is definitely addicting, there is little to no wait time between loading into games and the various game modes will keep you entertained and motivated to continue playing for hours.  
#1 Ni No Kuni: Cross Worlds
Ni No Kuni: Cross Worlds is a stunning MMORPG game that looks like it adopts a Studio Ghibli art style. The world and overall visuals are gorgeous. With many RPGs such as Genshin Impact, Ni no Kuni: Cross Worlds continues with cutscenes, battle monsters and explore the open world. One interesting feature though is how the game does a lot of this for you. Upon touching the active quest banner, your hero selected from one of 5 classes moves by itself. Also, if there are monsters on the way, your character battles for you. While this can be annoying, it can help pass time to progress the game. Beside that, there is more to do outside of the main quest line such as reputation quests which allows you to be more popular in specific zones and therefore trusted to unlock more opportunities. Ni no Kuni is ripe with content with plenty of things to do and explore.