Hoyoverse updated its official Zenless Zone Zero website on Friday as previously announced. As promised, the website now features plenty of game art, a trailer and an announcement regarding its first turning test event sign-up. With more details revealed, ZZZ is confirmed to be an urban fantasy action RPG with roguelike elements. 
The premise of the game is indeed a post-apocalyptic world, with the city of New Eridu capable of surviving a mysterious catalyst known as the "Hollows", which has wreaked havoc on the past civilization before. The player is known as a "Proxy", someone who will guide playable characters throughout the Hollows and defeat its shady foes called the Ethereal. It isn't known if only the player character is a Proxy or whether other characters in the trailer are also proxies as well. According to the website, Proxies "live dual identities, two opposing persona. Behind seemingly peaceful stress, proxies operate in a warped reality."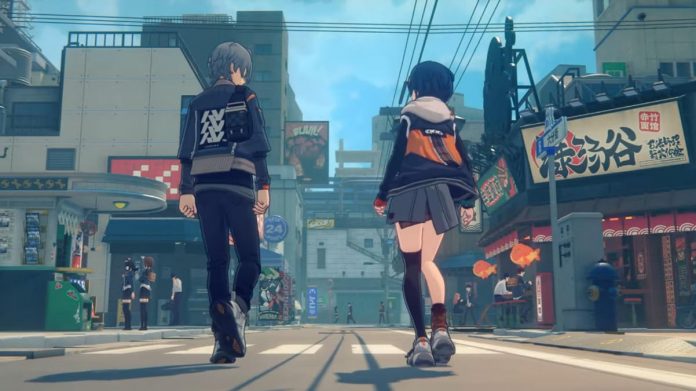 The diverse cast of characters who are equipped to defeat humanity's threat seem to come from 5 themed different factions with logos all but obscured by the characters. Many of their abilities are showcased in the trailer, the characters using weapons which range from handheld guns to an assortment of melee weapons. Their weapons seem to match a theme, such as the industrial faction using drills, hammers and something that could either be a rocket launcher or some kind of battering ram weapon. Along with that, most of the characters boast incredible physical abilities, such as acrobatic moves seen to defeat Ethereal in a colorful display. Many of the characters appear to have a lot to offer. The trailer did not appear to have any sight of vehicles which might have been expected by speculation of the teaser website, though the front page of the official website does feature several characters riding on top of a white car. 
Dear citizens, the sub-Hollow disaster that occurred in the district you are traveling to has been contained.

Your application to enter the city has been approved.
Please enjoy your tour!https://t.co/rOgVSs9wLb

Tuning Test Sign-Up>>https://t.co/II9YWIFPte#ZZZ

— Zenless Zone Zero (@ZZZ_EN) May 13, 2022
Along with the introduced game features and trailer, players can now sign up for ZZZ's first closed beta test. It will be the game's first small-scale test, as ZZZ is still in the development stage. Test platforms will be PC (Windows) and iOS with several GB of storage. More information is yet to be revealed according to the "Coming Soon" where the Background page is, though information is regularly updated via ZZZ's official Twitter.