With the release of Horizon Forbidden West upon us, PlayStation has announced its Play and Plant Program. Partnering with the Arbor Day Foundation, PlayStation plans on planting one tree for every "Reached the Daunt" trophy unlocked in-game.Watch PlayStation's YouTube video to see how playing Horizon Forbidden West helps Aloy's mission come to life.
The three sites set for the collective reforestation efforts are the Douglas County Forest in Wisconsin, Sheep Fire Private Lands in California, and Torreya State Park in Florida. Players have a chance to plant by playing until March 25th or "until all 3 reforestation projects are completed (based on estimated 288k trees required). Promotion ends when the maximum donation is reached or on 3/25/22 at 11:59 pm Pacific, whichever is earlier".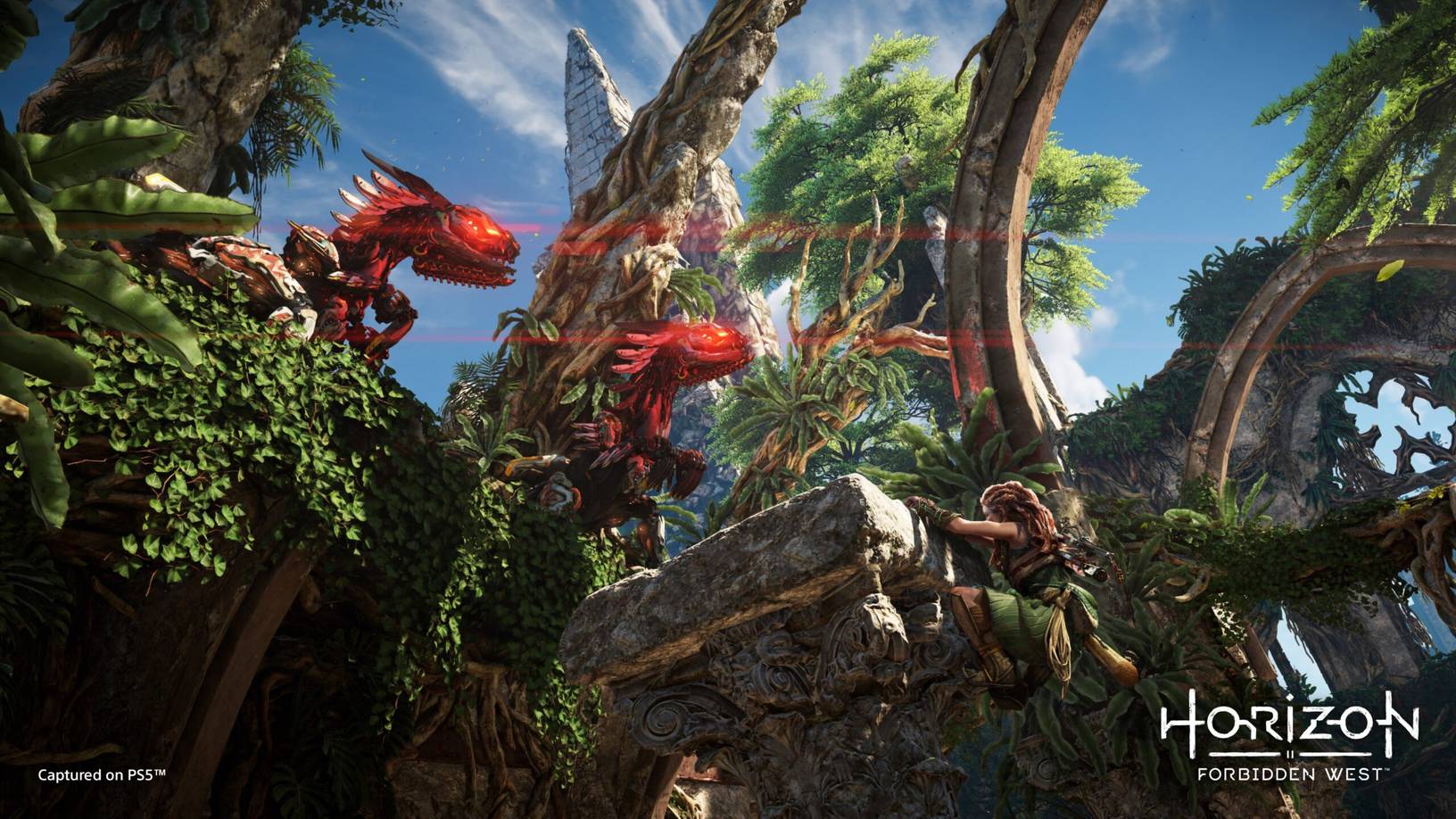 Speaking on behalf of the Arbor Day Foundation Dan Lambe said, "We are thrilled to partner with PlayStation on such a unique and highly-interactive project". Lambe, the Chief Executive of the foundation went on to say,
This kind of work allows us to demonstrate the high-level cooperation that is required to create positive change for our environment. By engaging players and fans, PlayStation has created a virtual experience that will generate real world impact.
Supported by the United Nation's Play4Forests program, this joint effort and overall campaign's goal is to, "raise awareness about the importance of forests for our environment and health and stir world leaders to take decisive action on forest protection and restoration". PlayStation and Sony are certainly in leadership positions in the world. As for awareness, Sony's Senior Director of Environment, Social, and Governance Dr. Kieren Mayers said,
We hope to raise awareness about the importance of preserving nature and biodiversity through in-game content, so we can preserve forests in the natural world for generations to come.
Despite Sony's efforts, some have been critical of the perceived "publicity stunt" and of the video game industry's impact as a whole. But Sony's attempts at, "environmental stewardship", with Horizon Forbidden West's imminent release go beyond American soil.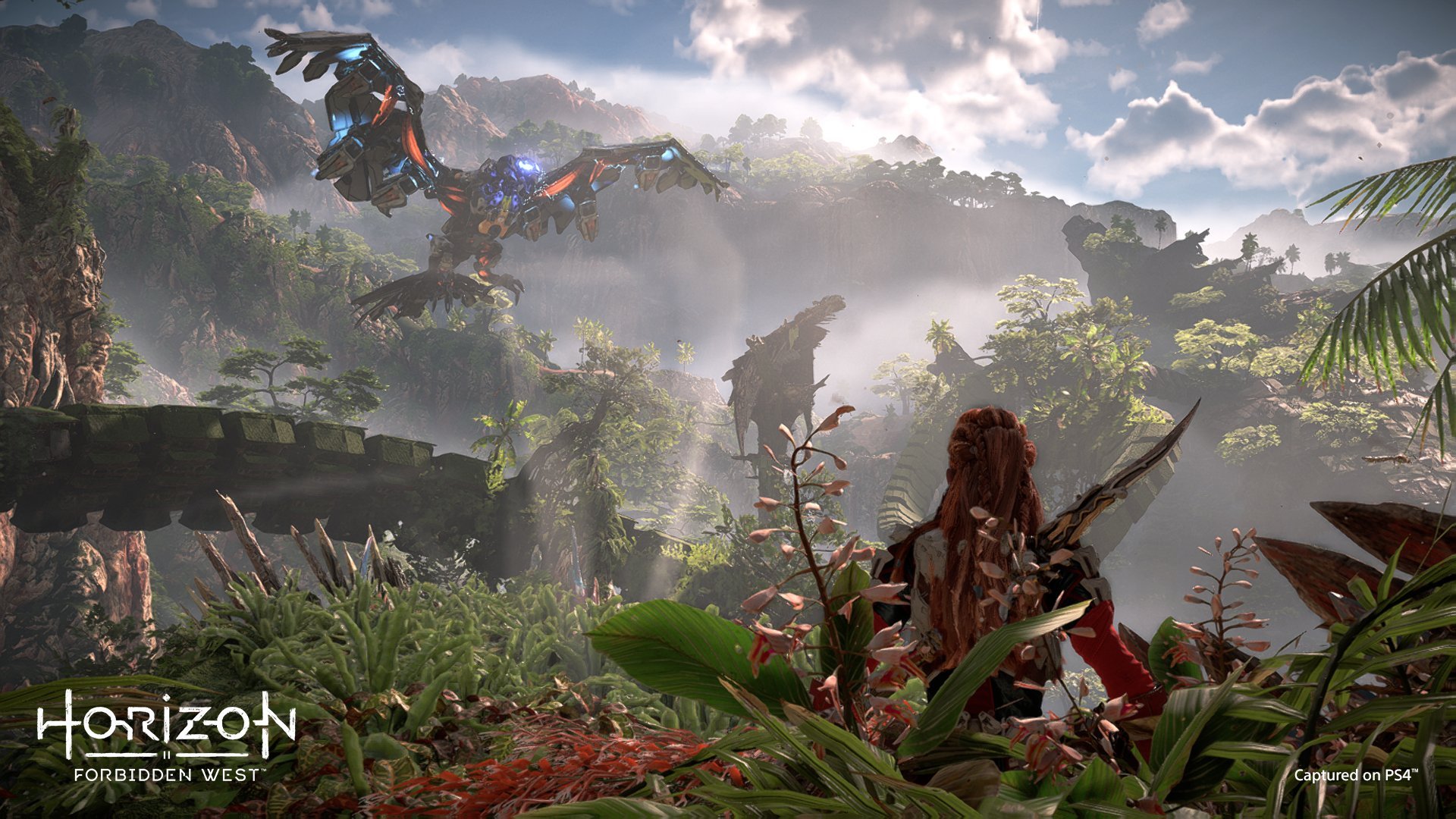 According to an article from gamesindustry.biz there are additional projects coming alive in the, "UK, France, Germany, Canada, and New Zealand". PlayStation UK tweeted about what their new partnership with The Eden Project plans to display and create.
Our partnership with @edenproject will see the creation of a 12-acre wildflower habitat in Morecambe, Lancashire, to be sown in March.

This new habitat will be developed to support local wildlife and aid biodiversity. (Don't worry, no Clawstriders)

[2/2] #HorizonForbiddenWest pic.twitter.com/BotPJHt70L

— PlayStation UK (@PlayStationUK) February 16, 2022
PlayStation has teamed up with MyTree in France to plant a tree in the Grand Est Region for each set of five players that unlock the "Cowards Reached" trophy (in case you can't read French).
Pour planter cette forêt dans le Grand Est, il vous suffira de jouer et débloquer le trophée "Couards atteints". Partagez-le sur Twitter avec #LaForêtdAloy. Un arbre sera planté tous les cinq trophées débloqués.
À vos manettes, pour la planète !

— PlayStation France (@PlayStationFR) February 14, 2022
Down under in New Zealand, PlayStation has united with the artist Flox along with Forest & Bird to plant a tree for every post or share on IG of the art or Horizon Forbidden West ads.
View this post on Instagram
Up north in Canada, per Game News 24, Sony Interactive Entertainment, "confirmed that $1 CAD from each copy of Horizon Forbidden West sold in Canada will be donated to WWF-Canada who is responsible for helping to restore the seagrass on British Columbia's coast".
Lastly, PlayStation will plant a tree per trophy shared using #AloysWald on Twitter in tandem with Germany's SWD, who aim at preserving,
the beauty and health of the forest…and the natural basis of life for humans, animals and plants.
So, whether you plant a tree by hand or controller make sure you take a peak at the story and features of Horizon Forbidden West before you play.