Selected as a nominee for the "Best Ongoing Game" at The Game Awards in 2017, Warframe announced its latest narrative arc The New War back in July. The New War is the sequel to the Apostasy Prologue story arc. The developers are postponing the submission deadline of TennoGen round 22 to early 2022 in order to focus on developing The New War. TennoGen is a collection of user-generated content that are eventually selected and implemented in the Warframe Market. Twenty one original items are coming to the Market during TennoGen round 21, which is also postponed to early 2022. These items include new Warframe skins, weapon skins, new accessories, syandanas, armor pieces, and landing crafts.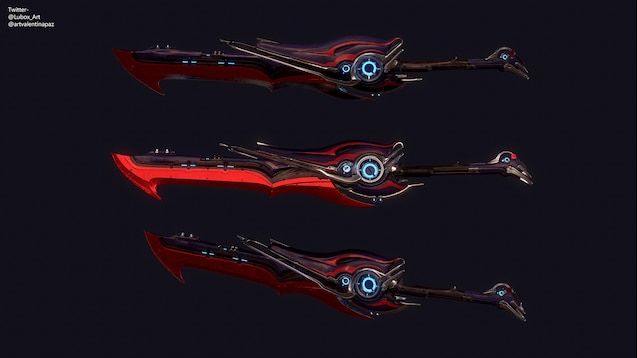 While Warframe has been actively participating in the Quest to Conquer Cancer campaign for the past month, developing content for The New War has also added heavy workload to the game developers as they are pushing to complete and release The New War by the end of 2021. Submissions for TennoGen round 21 closed on September 7. During each round of TennoGen, players can vote for their favorite items in Warframe's Steam Workshop. For those who are interested in submitting your own designed items for TennoGen, follow the Warframe Forums for the latest news on each round of TennoGen and guidelines on how to submit your own design.
Behold the final #Warframe New War concept art by @HasmannMarco!

Together we've raised $80,000 in the Quest to Conquer Cancer. 💗 pic.twitter.com/yM4MLCe0oI

— WARFRAME (@PlayWarframe) October 22, 2021
In the Apostasy Prologue arc, the Lotus, the "mother" of Tennos, also the NPC that guides players through most of the early game, left the player and disappeared. Allegedly having abandoned her children, the Lotus will be waging war against the Tennos in The New War. Players must be prepared to face one of the biggest plot twists ever since Warframe's first release. Along with The New War's release, Caliban will be released as well. Caliban is the 48th Warframe to be released and is inspired by the character with the same name in Shakespeare's play The Tempest, which depicts Caliban as half human and half monster.