Day 5 of Netflix's Geeked Week 2022 showcase focused on series-based video games as well as a few mobile games which are included in the streaming service's membership price. Geeked Week began on June 6 with the purpose of giving viewers a glimpse at upcoming genre projects, concluding on June 10 which focused on animated shows and games.
For the first time, Geeked Week has a day committed to its very own games rather than shows based on games as seen in the past. After jumping right into a trailer for the new animated series Dragon Age Absolution, hosts Jacob Bertrand and Megan Cruz shared Shadow and Bone: Destinies, a narrative RPG with roguelike elements based on the Shadow and Bone fantasy Netflix show. The mobile game is being developed by Chimera Entertainment, allowing fans to fulfill their destinies in the Grishaverse by making decisions that will determine the course of the adventure.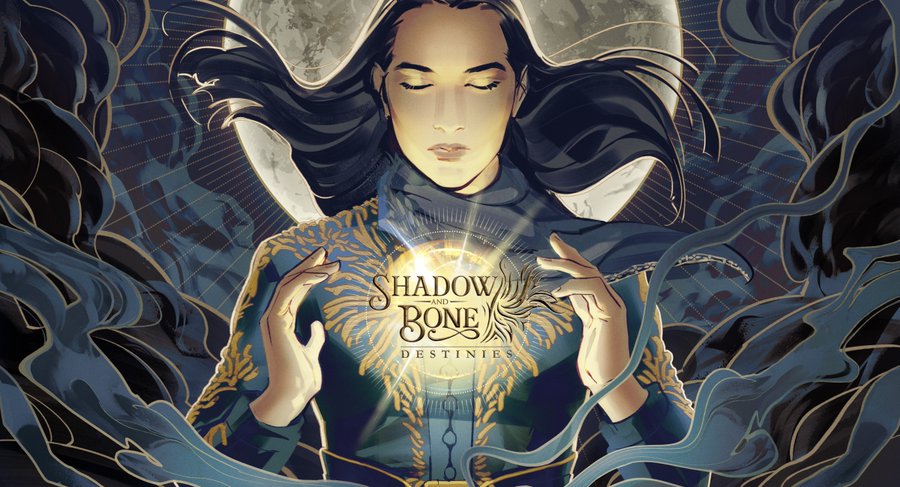 The next game with a similar format is a dating simulator based off the hit Netflix reality series Too Hot to Handle, developed by Nanobit. Mimicking the show's rules, the mobile game allows fans to create their own avatars and make decisions on their romantic situations with other characters. The game is scheduled for release in 2023.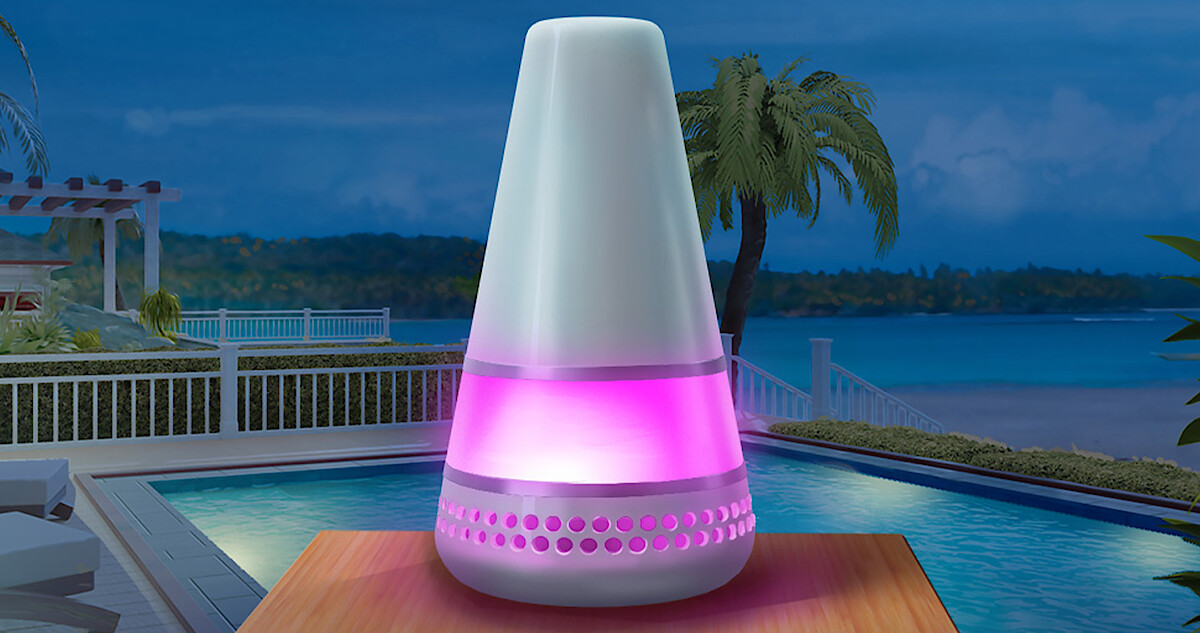 Pivoting toward a more action-adventure-based game is a mobile heist game,  La Case De Papel by Killasoft. The game features a standalone storyline set in the same universe as the show. La Casa De Papel is a huge international phenomenon, and now offers fans the chance to pull off their very own heists by sneaking by cameras, crawling through air vents, taking out guards and more.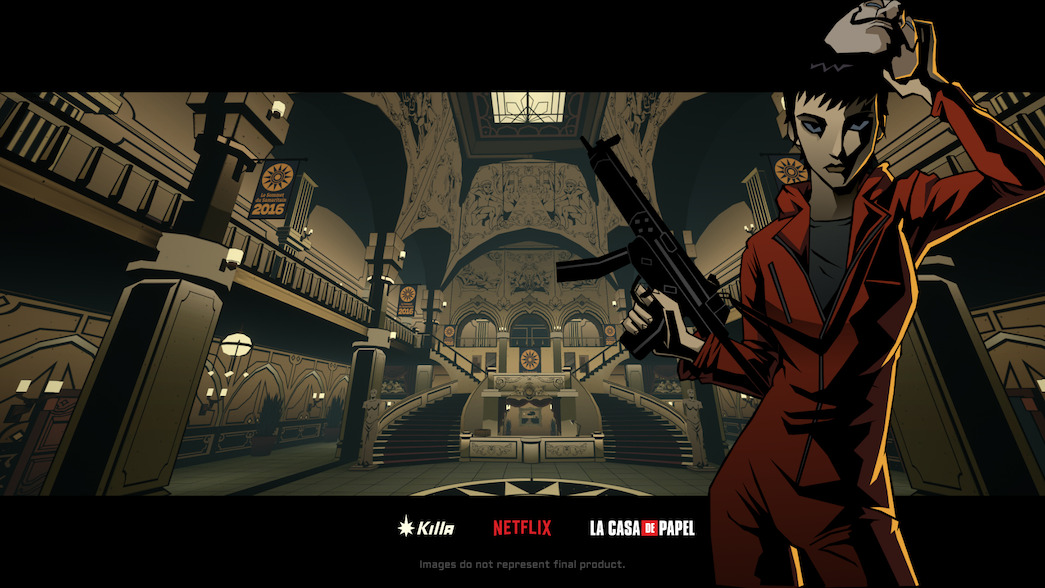 Another game based off of a popular Netflix show is The Queen's Gambit Chess. The showcase offered the first look into the game, which serves as a love letter to the show with its elegant aesthetics. Players can challenge real opponents or characters from the show in iconic locations from the show. 
Following an announcement for more The Cuphead Show! episodes, comes a retro vertical platformer called Lucky Luna developed by Snowman. It's not based off of a show, but is an original game exclusively on Netflix. Lucky Luna will have a story mode, special challenges and an expansive world with plenty of content. This game will arrive sometime this summer. 
Another original game coming to Netflix is Desta: The Memories Between  is a turn-based strategy game from Ustwo, the makers of Monument Valley. Each map is an isometric floating island similar to Monument Valley, with a roguelike structure. Enemies and abilities change from map to map, keeping the game replayable in that sense. Desta: The Memories Between will launch later this year. 
A set of unique indie games across different genres comes from developer Devolver, bringing Nerial's Reigns: Three Kingdoms, Terra Nil from Free Lives (Broforce) and Poinpy from the creator of Downwell. Nerial's Reigns: Three Kingdoms offers players the chance to run their own kingdom and make decisions that have rewards and consequences. 
Terra Nil is a strategy city builder with a focus on the real-world climate crisis, holding players responsible for creating an ecological paradise from a wasteland using environmentally friendly energy resources such as water pumps and wind turbines. 
Poinpy was given a first official look. Players will control Poinpy as it bounces higher through randomly generated areas full of creatures with special abilities. There is an endless and puzzle mode with even more to expect. Unlike the others, Poinpy is available for play now. 
Wild Things Animal Adventures developed by Jam City is a mach-3 game where players are tasked with helping cute beasts return to their homelands. It is coming later in June. 
Nodding Head Games is releasing a mobile debut of Raji: An Ancient Epic. Players will play as young Raji with the task of rescuing her younger brother and face the evil Demon Lord Mahabalasura. The game is based on ancient Indian mythology with stunning artwork drawn in the Pahari art style and combines hand-painted textures rendered in 3D.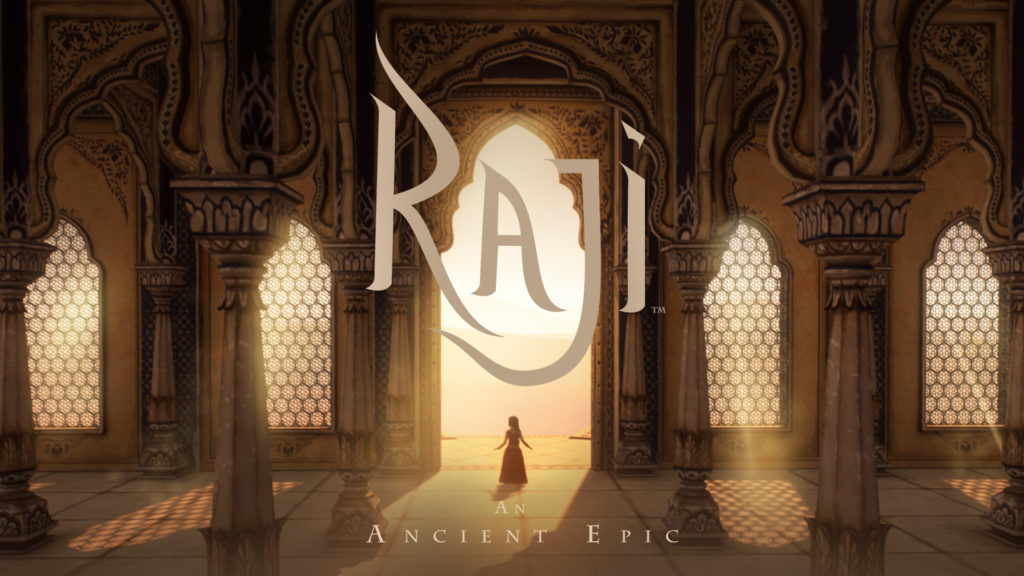 The final mobile game announced during Geeked Week is a high rated game with over 50 awards and nominations. SpiritFarer is a 2D scroller developed by Thunder Lotus Games with plenty of things to do and themes to unpack. Originally released on Xbox, Spiritfarer comes exclusively to Netflix on mobile. 
Netflix has gone from mailing DVDs to bringing mobile gaming to its platform. Netflix Games was first announced in November of 2021, allowing for members to immerse themselves into their favorite stories and more. These games are available for download on both Android and iOS devices. Netflix has over 20 mobile games to enjoy, with its lineup updated monthly.