There are three stories in the dystopian first-person shooter getting its live-action movie adaptation. Story number one is BioShock as a franchise with several entries and a failed film effort since its original 2007 release. BioShock 2 and BioShock Infinite were released in 2010 and 2013 respectively. A fourth game's development was announced in 2019. The first game's movie adaptation was initially announced in 2009 but was ultimately cancelled. Gore Verbinski, known for directing the Pirates of the Caribbean trilogy, was supposed to be BioShock's director. Verbinski told the Collider that the movie was essentially cancelled due to the, "ambition of a project so expensive and yet so brutal". The film adaptation was estimated to cost $200 million and be rated R.
"We all make choices, but in the end our choices make us."

Netflix + BioShock. Would you kindly stay tuned? pic.twitter.com/Ke1oJQileX

— Netflix Geeked (@NetflixGeeked) February 15, 2022
Story number two is what we can say so far about Netflix' upcoming movie. Currently no details about the film's budget, rating, filmmaker or writer are known. What we do know is that Netflix is working with 2K and Take-Two Interactive (publisher and parent company respectively) on the production. Take-Two and Vertigo Entertainment are slated to be the movie's producers. According to The Hollywood Reporter, "the partnership deal has been in the works for almost a year".
BioShock's adaptation history may elicit a couple questions. Some people might ask, 'Why this game' perhaps if they have never played. Others may ask, 'Why adapt a game anyway'…well most might not ask after Uncharted and The Witcher's success. Nevertheless, herein lies BioShock's film adaptation's third (back)story to unfold.
BioShock's release saw it receive numerous positive reviews and was said to have, "successfully fused gameplay and narrative…[into] an essential gaming experience", by IGN. Both halves of this quote are important to BioShock's history and overall video game history. Video games have long struggled with their essence and status among other media. This essence has been debated on the lines of narrative and gameplay. Creators, critics, and scholars alike have contributed to this discussion with advocates for separation and for the fusion of story and gameplay. Considering story heavy games like The Last of Us may make the idea of games without story seem absurd to some. However, something like Minecraft, arguably, has no story and is certainly a successful game. This talk of essence is just part of the philosophy of games where BioShock deeply finds itself in its design, narrative, and play. With essence firmly in question, we move to video games' questioned status as art.
Vox' Suderman said outright that, "BioShock proved that video games could be art". He argued as much by countering film critic Roger Ebert's declaration that, "video games can never be art". This argument centers around the 'authorship' of games either being in the hands of designers or players. Ebert sides with art being crafted by an 'artist', not a player. Suderman uses BioShock as an exemplar of how designers have considerable authority in their games.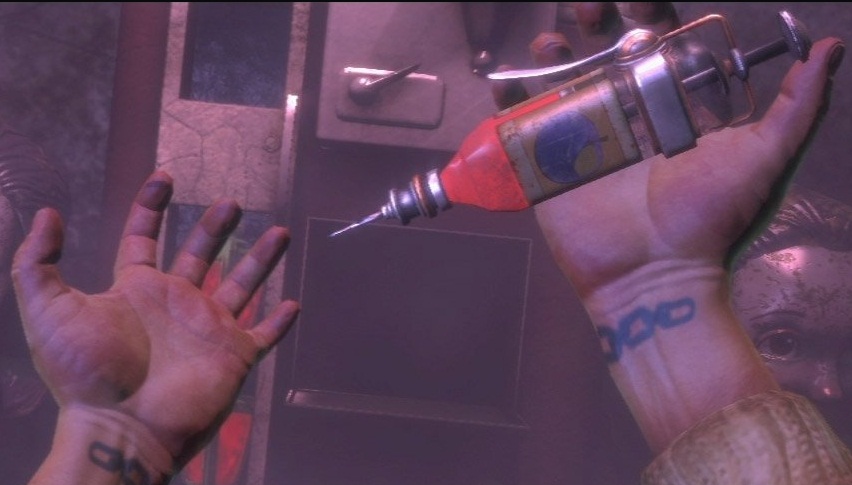 Video games' questioned art status and essence finally brings us back to BioShock being adapted to a movie. Such adaptions are what Henry Jenkins calls 'transmedia storytelling' where a fiction transitions from one medium to another. All six media fictions mentioned in this article are examples transmedia storytelling. However, film adaptations of video games are no uncontested topic. Screen Rant expressed how "ripe" BioShock is for a film adaptation while Far Out Magazine stated that,
To truly adapt a video game in all its glory is almost an impossible task, particularly when something like Bioshock is made up of so many moving parts that to bundle all of them together would result in a tedious four-hour slog.
So, between the philosophies, aesthetic arguments, and transmedia debates…there is a lot to get to. Regardless, whenever BioShock the movie hits Netflix we'll be hoping to see it in all its glory.