Behaviour Interactive has announced Jurassic World Primal Ops, a new free-to-play Jurassic World mobile game developed in conjunction with Universal Games and Digital Platforms. Primal Ops is the first top-down action-adventure Jurassic World game for mobile, announced in time for the new Jurassic World film coming to theaters on June 9, though the game has no official release date. 
In Primal Ops, players will have the opportunity to become a dinosaur handler with a mission to collect iconic dinosaurs that will battle by your side. To gain the trust of these dangerous creatures, players must free them from poachers, while fending off other hostile dinosaurs and bad guys on the way. Primal Ops appears to be brimming with content with an emphasis on dinosaur collection.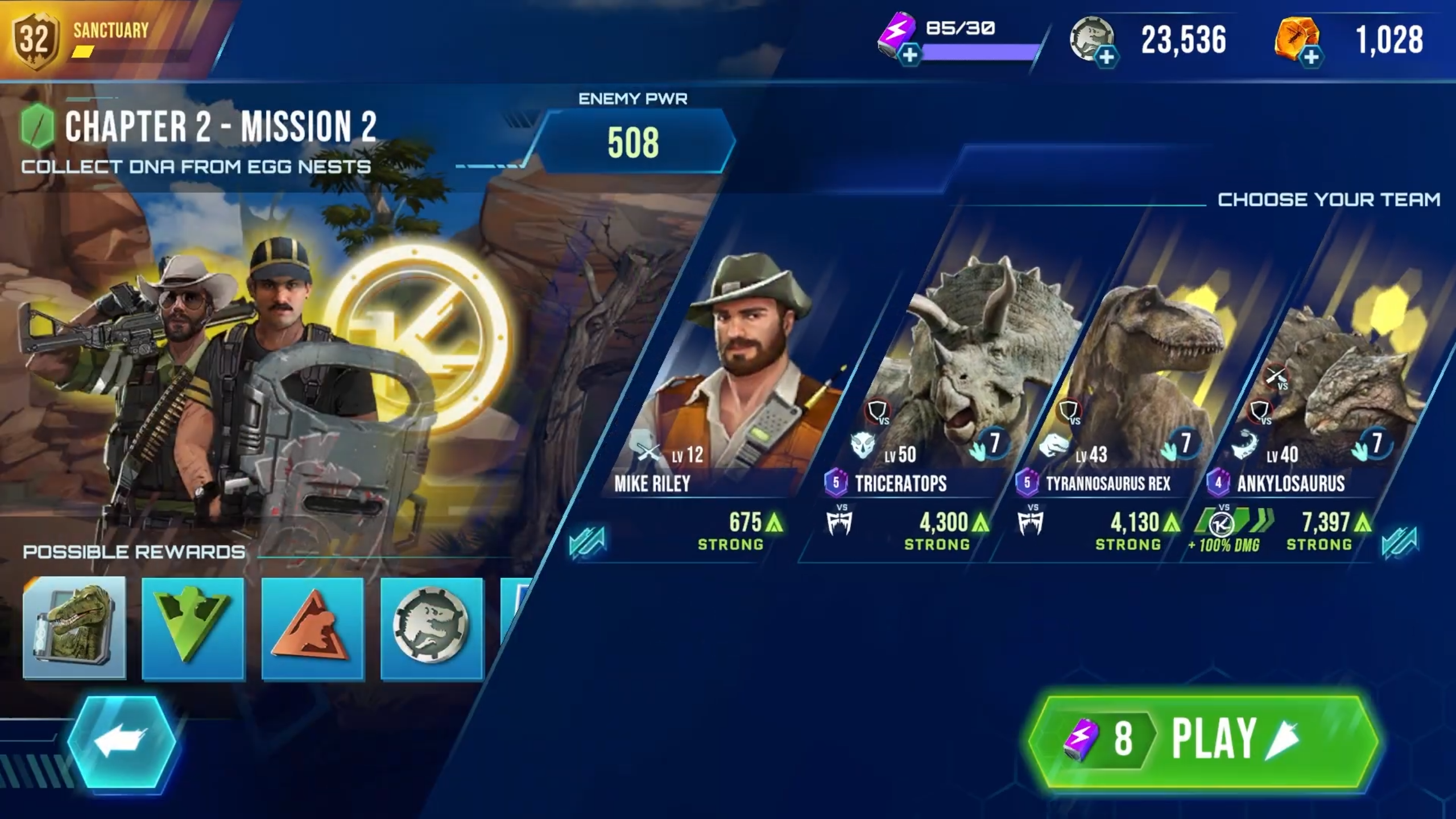 "We're extremely proud of Jurassic World Primal Ops, and we strongly believe players will love it. The game offers a new and unique mobile gameplay experience in the Jurassic World universe, and the twist on collecting dinosaurs provides a ton of varied gameplay," says Behaviour Interactive senior creative director Jason Millena. Players can pre-register on the official website now. Pre-registering will grant players exclusive in-game rewards, as well as unlocked content becoming available for a limited time at launch. 
There does not seem to be an official release date, though with Jurassic World: Dominion coming out soon, it could be likely that Primal Ops will launch around that time. Similarly, Top Gun Legends launched within a few days of Top Gun: Maverick's theatrical release to gain maximum exposure to fans old and new. 
There are already 2 official mobile Jurassic World games, Jurassic World Alive and Jurassic World the Game. Primal Ops appears to be the first top-down shooter of these games, therefore granting the player movement throughout the maps unlike the park building and turn-based battling in Jurassic World the Game or the Pokemon Go! styled Jurassic World Alive. The collection mechanism seems to be very similar though, and the same dinosaurs in these 2 mobile games may also be seen in Primal Ops, including the Velociraptor "Blue" from the movies. 
Behaviour Interactive is Canada's largest independent game developer and publisher partnered with some of the world's most recognized brands such as HBO, Disney, and Netease. There has been a short sneak-peek gameplay video released on YouTube to showcase Primal Ops in action, and the game appears to be high quality. Behavior Interactive has already released 2 mobile games such as Dead by Daylight Mobile and Game of Thrones Beyond the Wall, both highly rated according to App Store reviews.