Niantic on Monday announced its Pokémon GO crossover event with the Pokémon Trading Card Game (TCG). This crossover will feature physical artwork on the trading cards based off of the augmented reality game. Before the first products in the Pokémon GO expansion arrive on July 1, there will be an in-game event taking place June 16 to June 30. 
The physical world of Pokémon collection will collide with the excitement that the mobile game has to offer. In the game, the event debuts Pikachu wearing a Pokémon TCG hat as well as Pokémon that are featured in the card expansion appearing in the wild and in raids. Never before seen in Pokémon GO, Wimpod and Golisopod will be making their first appearance during the event, as well as getting their own cards. During the event, Pokemon featured in the TCG expansion packs will appear more frequently in the wild. The full list can be found here.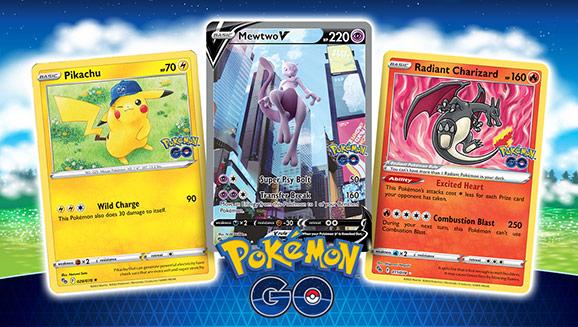 As a throwback, early Pokémon from Pokémon GO will show up on the expansion deck such as the starter Pokémon Charmander, Squirtle, Bulbasaur and their evolutions. Some of the cards show moments from the game, such as Ivysaur and others gathering near a PokeStop equipped with a Lure Module, and Pikachu walking alongside its trainer. Beyond their regular cards, shiny Pokémon Radiant Venusaur, Radiant Charizard and Radiant Blastoise will be featured, though only one of each will appear in a deck at any given time.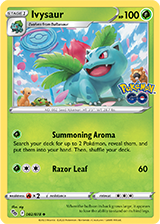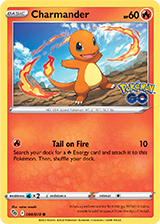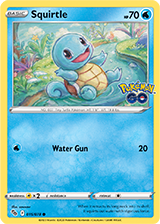 Mewtwo will appear in five-star raids, as well as appearing as a Mewtwo V card in the expansion. On the card, the Genetic Pokémon descending from the sky implies that he will be engaging in a raid with trainers below. Mewtwo will also be getting a VSTAR card, with its move Star Raid that does 120 damage to each of an opponent's Pokémon V, and its Psy Purge doing up to 270 damage when Psychic Energy is discarded. Another card that stands out from the rest is the Radiant Eevee promo card. In battle, it allows for its trainer to search for up to 6 cards in a deck with its Twinkle Gathering attack. A full list of Pokémon GO expansion collections can be found here.